I know it's hotter than Hades right now. And maybe soup is the last thing you want to eat. But, summer doesn't last forever, except here in Florida. And some people still do eat hot soup in the summertime. Otherwise, why would restaurants like Panera still be making it everyday?
In my last post, I told you that I have given up sugar, dairy and grains. This causes one to be more creative in what one eats. As I said before, this is not that Paleo diet thing. I have a wider variety of things that I can eat, like potatoes and beans. I have never been a big cream of broccoli soup fan. I think I never ordered it once back in the days when I actually ate at Panera. But someone asked me how you make it the other day, and it got me thinking. How would I make it so that I can eat it with the constraints of my current diet? The very first experiment that I did produced a winner!! I have often read the blogs of other people who are doing the Paleo diet and variations of clean eating. Many times I have read them say, "It's so good, I didn't even miss (insert prohibited ingredient here)!" I have also thought to myself every time that I have read a statement like that, "Yeah, right!" Well, this recipe actually turned out so good that I really think it is better than the original that is made with cream, milk, butter and flour. This soup was really easy to make, which is also a big bonus. Besides a cutting board and knife, all you need to make it is one pot! And it makes enough for freezing for future use for one person or for dinner for a family. And if you are vegan, you can use vegetable broth instead of chicken broth to make this work for you.
I'm so excited about how well this recipe turned out that I'm dying to make a cream of mushroom variety and a creamy butternut squash soup too! Those will probably be coming up in future posts. I have also come up with some desserts for future posts also. I will quit making you wait and get on to the recipe.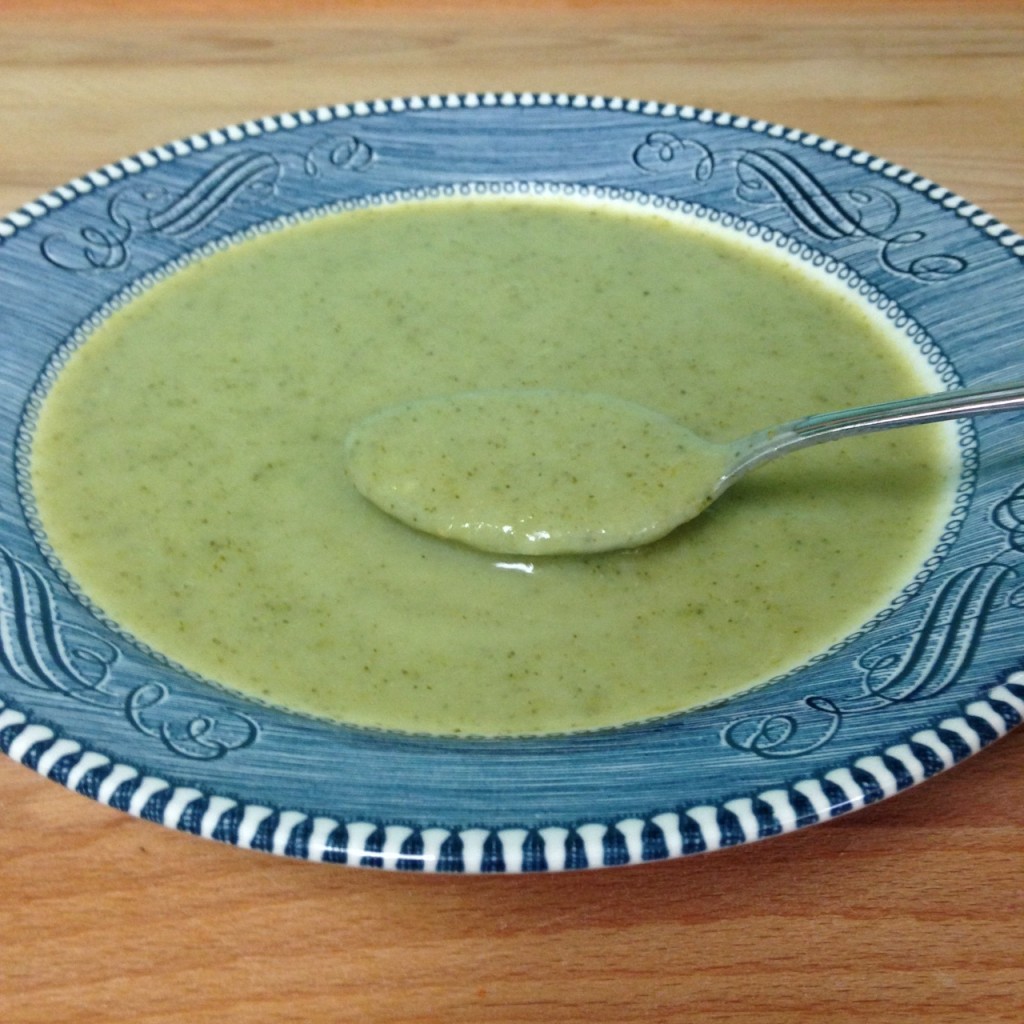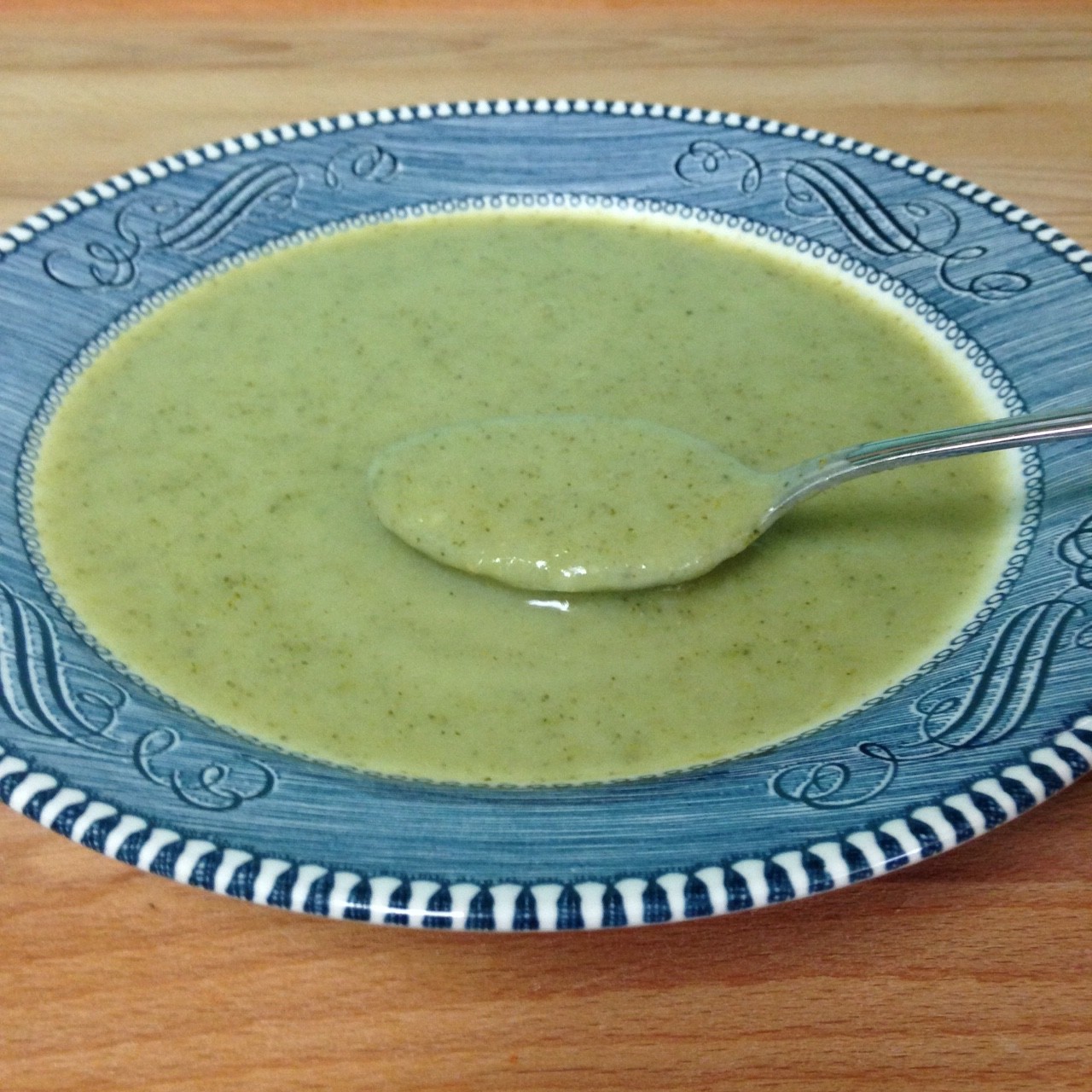 Dairy- and Grain-Free Cream of Broccoli Soup
2 Tablespoons organic extra-virgin coconut oil
1/2 sweet yellow onion, finely chopped
4 small cloves of garlic, finely chopped
4 medium sized organic yellow potatoes (like Yukon Gold), peeled and cut into 1-inch cubes
2 Tablespoons organic Better Than Bouillon Chicken base (or vegetable variety if you're doing a vegan version)
5 cups water
1 can organic coconut milk
1 pound organic frozen broccoli florets
sea salt to taste
Heat your coconut oil in a large Dutch oven over medium heat. Add your onion and garlic and about a 1/2 teaspoon of sea salt and sautée until translucent. Add your potatoes, chicken base, water and coconut milk. Raise the heat and bring to a boil for about 15 minutes or until the potatoes are tender. Reduce the heat to medium-low. Use an immersion blender and blend the soup until the potatoes are smooth. Now, add your bag of frozen broccoli florets and let it cook slowly for about 15 minutes. Once again, use the immersion blender and blend the soup until the broccoli is in small pieces. Taste it to see if you need any more salt. Adjust it to how you like it, and voilà! You have just made a delicious, healthy version of a classic favorite soup.
FYI: I don't usually buy organic onions or garlic. I buy my organic potatoes and organic canned coconut milk at Whole Foods. I buy my sea salt, organic Better Than Bouillon and organic frozen broccoli florets at Costco.