Sometime in September or early October, I decided that the deep fryer was sitting on the counter collecting dust, taking up space and not getting used. It was clear that either it needed to get packed up or it needed to start getting used on a more regular basis. After perusing my cookbooks and buying a large amount of sunflower oil, I decided on the latter of the two choices.
The first recipe that I decided to try out was a quick and easy beignet recipe. These are not the kind of beignets you will get at Café du Monde in New Orleans. Those kind of beignets use a yeast raised dough and are a lot more work. While I love the yeast raised beignets, this blog is about realistic organic living. Let's be realistic. Most of us aren't going to want to spend that kind of time or energy on a Saturday night/Sunday morning to make Café du Monde style beignets. These beignets are more like a cake doughnut. Using a very un-organic analogy, it's like the difference between a Krispy Kreme doughnut (the Café du Monde beignets)  and a Dunkin' Donuts doughnut (these beignets). Both are good, but indisputably different. Topped with powdered sugar and served with warm maple syrup, they make a Fall Saturday or Sunday morning magical.
The second time I made these beignets, I tweaked my original recipe and turned it into a pumpkin spice delight to fit the season. This recipe is quick to throw together. You'll spend more time frying these golden nuggets of deliciousness than you will in preparing the dough. If you don't have a deep fryer, you can also use a Dutch oven or iron skillet. Just in case you are a fan of coconut oil, like me, please don't use it in your deep fryer. I have tried it, and it doesn't work out so well. I usually give my fryer a workout every other Sunday. Realistically, we shouldn't be eating fried treats any more often than that.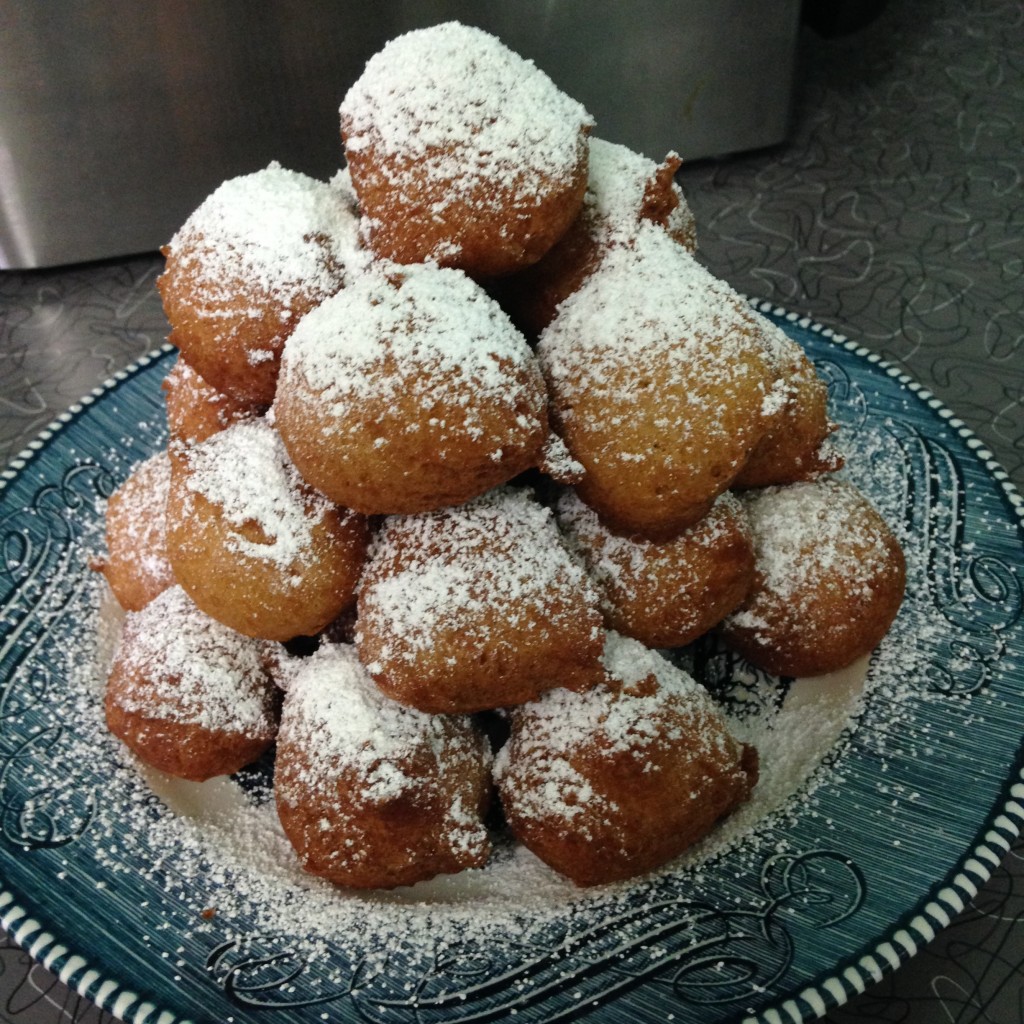 Pumpkin Spice Beignets
6 cups sunflower oil for frying
3/4 (6 oz.) cup organic buttermilk
1/2 (4 oz.) cup organic solid pack pumpkin
1 organic large egg
1/4 (2 oz.) cup sunflower oil
2 cups (8 1/2 oz.) organic all-purpose flour
1 1/2 Tablespoons non-GMO baking powder
1 teaspoon sea salt
2 Tablespoons organic granulated sugar
1 teaspoon organic ground Ceylon cinnamon
1/2 teaspoon organic ground ginger
1/2 teaspoon organic ground nutmeg
1/4 teaspoon organic ground clove
organic powdered sugar
organic maple syrup
Heat at least 2 inches of oil to 350 degrees in whatever frying device you have decided to use.
Mix the buttermilk, pumpkin, egg and oil together. In a separate bowl, whisk together the flour, baking powder, sea salt and granulated sugar. Combine flour mixture and buttermilk mixture, and stir until smooth.
When the oil is heated to 350 degrees, drop the batter in tablespoon sized dollops into the hot oil. I use a cookie scoop, which looks like a small stainless steel ice cream scoop. Fry four to six beignets at a time. Be sure to leave room for them to expand and move around a bit. Fry the beignets until they are nicely browned on each side, about two minutes per side. Remove from oil and drain on a cooling rack set over a paper towel lined cookie sheet. This keeps the beignets from sitting in and soaking up extra oil.
Put powdered sugar into a fine mesh strainer or sifter and sprinkle over the beignets. Serve with warm maple syrup. This recipe should make enough to generously serve 4.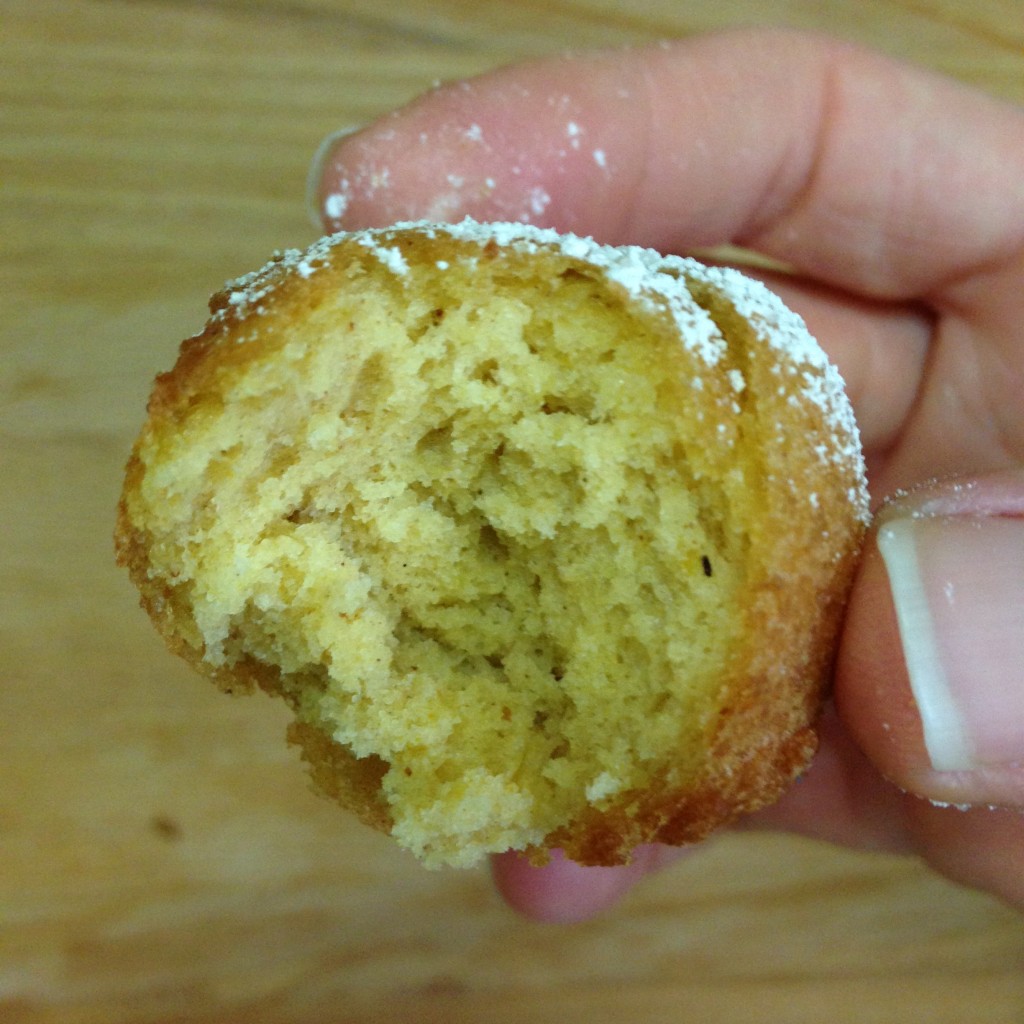 Try out this recipe and let me know what you think. If you would like me to blog about a particular subject or recipe, please leave a comment below. Enjoy!